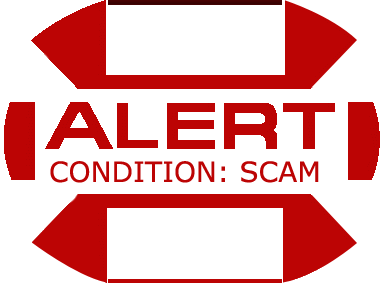 There's a new (potential) scam on the loose. I learned about it last week and pondered whether to post. With all of the people out there looking to make spare change any legal way possible, I wanted to give a heads up as to what most content writing companies do in this situation.
I tend to forget about this company because they don't offer a lot of work and they recently increased their payout minimum. Not the worst thing but I think this a ruse to get more revenue. Here's what I got in my email -
Hi TCA Writers,
We have a new opportunity to become a provider to write Response, Staple and Pillar posts for a large community of bloggers.
There are a few requirements for this:
1. You have to be US based or have a clear grasp on writing content for US Based audiences.
2. You are willing to write content for these types of articles for $0.025 / word, with a range in writing of 1,250 - 6,000 words.
3. You're willing to be trained on exactly what is required to write these types of posts and follow expectations as provided.
4. You're willing to pay $99 USD to get this training.
Thanks!
- The TCA Team
P.S. This will likely bring in orders in excess of 5,000 articles per month, so we will need 100-200 writers for this project alone. Please pass this along to other writers you might know.
____________
I stand by my conclusion based on two factors. 1) These are trying times for businesses and freelancers alike. There are some who will enroll in classes in order to get more low-paying gigs...as opposed to better-paying jobs. That's how desperate things were before the pandemic. Throw in the pennies our lovely government is giving away and yes, the average newbie or struggling freelancer will pay $100 to make up to $150 for an article that will take at least two days to draft.
2) The other is that when content companies get large jobs, they already have a pool of experienced writers that are capable of reading style guides. Or they may reach out to those who may possess certain credentials that would make them compatible for a project. Never, ever, has anyone asked writers to pay an upfront fee to work for literal pennies.